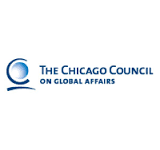 By Cassie Welch, ASAS Public Policy Committee
May 26, 2016 – The Chicago Council on Global Affairs hosted their annual Global Food Security Symposium: Growing Food for Growing Cities in Washington, D.C. on April 26, 2016. During the opening session, the Council released its newest report that details in-depth the rapid growth of cities and resulting pressures on the food supply chain from inputs, production and processing to trade, retailing and consumers. Multi-disciplinary stakeholders came together to discuss the heightened demand for safe and nutritious food associated with increasing urbanization and how the global food system must transform to meet this demand.
Growth of the world's cities is exploding, especially in low- and middle-income countries in Africa, Asia and Latin America. Among the top 10 most populous "mega" cities in the year 2100, seven are predicted to be in Africa and three in India. Increasing populations and urbanization have resulted in an unprecedented demand for food, creating a serious food security challenge. However, it is also an opportunity to improve the lives of millions of small-scale farmers and rural residents, who themselves may be food insecure, by presenting them with business and economic opportunities to integrate with urban markets.
Food systems are currently changing to meet these demands, whereby supply chains are getting longer – reaching farther into rural areas in order to feed cities, new technologies are affecting every step in the food value chain, and retail markets are changing – from the way food is procured to how it is sold. Supply chain transformation will benefit both farmers and consumers; however, this transformation doesn't come without challenges. As the supply chain grows, so does the potential for food waste. Water, already scarce in many regions of the world, may become more limited as competition increases in cities and on the farm. Additionally, poor storage capabilities and infrastructure of roads and highways impedes transportation of food, resulting in loss of market access for farmers and food waste.
The Council provided four recommendations for U.S. government action – in partnerships with national governments, private sector, the scientific community and civil society – to ensure that food systems can feed the world's cities in the coming years.
Develop, implement, and strengthen policies for global food security
Enable and leverage inclusive private-sector investment that includes small-scale farmers and rural small and medium-sized enterprises in the food system
Improve regional trade capacity to build efficient and sustainable food systems across national borders through trade policy
Strengthen research support and expand the research agenda to build food systems
Concluding the symposium, Sir Gordon Conway indicated that we are at the beginning of an agricultural transformation that is bigger and more complex than the Green Revolution. We have not achieved the beautiful, food secure world we had aimed for 50 years ago. To the next generation, the challenge remains and there is work to be done – so get to it!
Visit http://www.thechicagocouncil.org/globalagdevelopment to learn more.