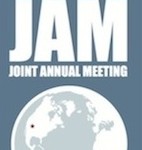 May 26, 2016 – Make plans to attend "Communicating animal sciences effectively," a Contemporary and Emerging Issues Symposium, to be held the afternoon of Wed., July 20, during the 2016 Joint Annual Meeting (2016 JAM) in Salt Lake City, Utah.
Here is the list of presentations scheduled during the symposium:
* Public perceptions of animal-sourced genetically modified food products, by Bill Hallman, Rutgers University
* What is the science of science communication for, and why should animal scientists care? by Dan Kahan, Yale Law College
* Panel Discussion
* Cracking the code: Making complex information understandable, by Allyson Perry, The Center for Food Integrity
* Communicating animal science effectively, by Daren Williams, National Cattlemen's Beef Association
The entire 2016 JAM symposia list is available here.