By Lucy Schroeder and Jamie Hawley, ASAS Communications Interns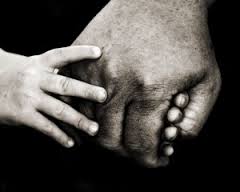 June 16, 2016 – It's true: the apple doesn't fall far from the tree.
Case in point: Phillip Miller is full professor in Swine Nutrition at the University of Nebraska. He earned a B.S. and M.S. in Animal Science from the University of California, Davis and Ph.D. in Nutrition from the University of California, Davis. He has served as a reviewer, editorial board member, associate editor, and division editor for the Journal of Animal Science. His father, Robert Miller, Jr., was a livestock specialist in Tulare County, Calif. for nearly 40 years. His grandfather, Robert Miller, was a leading authority in the sheep industry of the West while serving on the Animal Science faculty at the University of California, Davis. He earned a B.S. from Texas Agricultural College and M.S. from Iowa State College.
And now Phillip Miller is in a very similar position his grandfather held before retiring, continuing that legacy.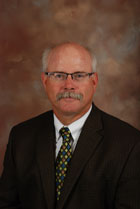 Phillip Miller (see image right) currently maintains a research appointment in swine nutrition. His academic career has focused on energy and amino acid nutrition in growing, finishing, and reproducing pigs. However, similar to his father and grandfather's passion for sheep, Phillip Miller's academic training was in ruminant nutrition in which he demonstrated that growing beef steers fed alfalfa cubes exhibited decreased animal performance as alfalfa matured (Miller et al., 1991).
Robert Miller Jr. conducted research pertaining to the salt tolerance of sheep. He and his colleague Bill Weir (who replaced Robert Miller at the University of California, Davis after his death) reported that sheep may be self-fed a mixture of 25% salt and 75% cottonseed meal without encountering "salt poisoning" (Weir and Miller, 1952).
Robert Miller's (see image right) research largely dealt with the production of market lambs (Miller, 1934). His investigations of the feeding value of many agricultural by-products peculiar to California were of great value to the industry.
Each of the Millers is a chip off the old block. However, each has successfully managed to carve out a unique identity in the animal sciences.
References:
Miller, P. S., W. N. Garrett, and N. Hinman. 1991. Effect of alfalfa maturity on energy utilization by cattle and nutrient digestibility by cattle and sheep. J. Anim. Sci. 69:2591-2600.
Miller, R. F. 1934. Crossbreeding in the production of California spring lambs. J. Anim. Sci. 1:162.
Weir, W. C., and R. F. Miller, Jr. 1952. The use of salt as a regulator of protein supplement intake by breeding ewes. J. Anim. Sci. 12:219-225.