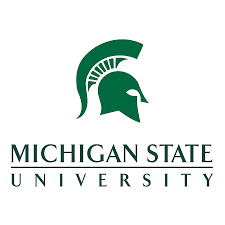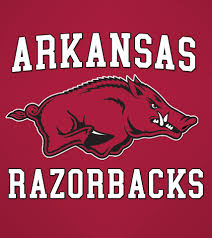 June 16, 2016 – ASAS welcomed two communications interns this month. Please join us in welcoming Lucy Schroeder and Jamie Hawley.
Lucy Schroeder
Michigan State University
Lucy Schroeder is attending Michigan State University, where she will be entering her third year in pursuit of B.S. degrees in Plant Biology and Genetics and Molecular Genomics with a minor in Science, Technology, and Environmental Public Policy. She is also a member of the Honors College.
Lucy has had a lifelong passion for science. "I am excited to work with ASAS this summer and learn more about the communication and applications side of scientific research, as well as discovering a potential career path."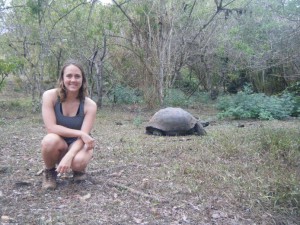 In her first two years at MSU, Lucy has volunteered in Dr. Eric Benbow's Forensic Entomology lab, and Dr. Federica Brandizzi's Plant Biology Research lab. She has recently returned from a three-week field course in Ecuador where she studied forest undergrowth in the Amazon Rainforest as well as assisted with studies in the Galapagos Islands and Ecuadorian highlands.
She has also been a contributor to MSU's S.C.I. blog which seeks to connect science and the humanities. "I think it is important to look for ways that people can apply scientific findings to their everyday lives; and not having science simply existing in a bubble."
Jamie Hawley
University of Arkansas, Fayetteville
Jamie Hawley developed a love of animals and science at an early age. Today she is a Ph.D. student within the Department of Animal Science at the University of Arkansas. Jamie's interest in doctoral study is rooted in the belief that, "Advanced research and scholarship are vital to developing viable solutions to the ever evolving challenges in animal science."
Her research emphasis is the impact of nutrition on cattle performance, especially the effect of excess dietary sulfur in the diet of: 1) finishing cattle on beef quality, and 2) pre- and postpartum heifers on subsequent progeny performance.
Jamie's enthusiasm for the field of scientific communications has developed throughout her training as a doctoral student as well as her experiences with various research and statistics assistantships. "Facilitating the sharing of scientific knowledge about the responsible use of animals to enhance human life and well-being is an exciting prospect." She is also motivated to develop and use her expertise to combine today's technology with proven public relations strategies.
Jamie lives with her husband, John, and their son, Johnny James.