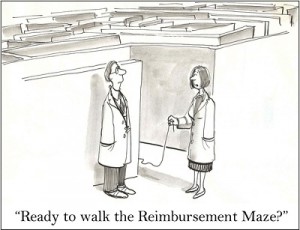 June 16, 2016 – American Society of Animal Science (ASAS) members conduct a significant amount of research that is sponsored by National Institute of Food and Agriculture (NIFA) Agriculture and Food Research Initiative (AFRI) grants. NIFA AFRI grant recipients generally receive the funds necessary to cover the expenditures directly associated with a project. However, there are other expenditures that the federal government deems inappropriate and will not reimburse. The government refers to these categories of costs as unallowable.
Is reimbursement for a subscription to the Journal of Animal Science allowable? Yes.
Is reimbursement for costs of membership to the ASAS allowable? No.
Per 2 CFR Part 200 – Uniform Administrative Requirements, Cost Principles, and Audit Requirements for Federal Awards – § 200.454 Memberships, subscriptions, and professional activity costs:
 Costs of the non-Federal entity's membership in business, technical, and professional organizations are allowable.
Costs of the non-Federal entity's subscriptions to business, professional, and technical periodicals are allowable.
Costs of membership in any civic or community organization are allowable with prior approval by the Federal awarding agency or pass-through entity.
Costs of membership in any country club or social or dining club or organization are unallowable.
Costs of membership in organizations whose primary purpose is lobbying are unallowable.
If you have questions, contact your NIFA National Program Leader.
Image source: http://info.hapusa.com/Blog-0/bid/64768/Monitoring-Physician-Reimbursement-for-Underpayments-in-Radiology