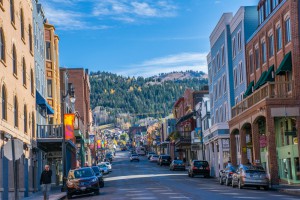 June 23, 2016 – Registered for the 2016 Joint Annual Meeting (JAM) in Utah and bringing your spouse? While you attend the meeting, your spouse can visit some of the unique sites around Park City. Register your spouse for one or both of these JAM Spouse Events!
Spouse Event I: Olympic Park and Park City bus tour – Wednesday, July 20; 9:30 am – 4:30 pm
Register for the Olympic Park and Park City bus tour to see the diverse localities in the Park City area. The bus will drive through the picturesque Rocky Mountains on the way to Olympic Park, the site of the 2002 Winter Olympic Village. Visit Olympic Stadium, the towering 72-foot-high Olympic Cauldron, and Olympic Winter Park. The Utah Olympic Park is a winter sports park built for the 2002 Winter Olympics and home to 90- and 120-meter Nordic ski jumps and "the fastest bobsled track in the world."
Then be transported back in time to the Wild West as you head into Park City. Explore dozens of Old West style saloons and boutiques along Historic Main Street. Enjoy a range of tasty dining choices from Japanese to classic American fare.
This bus will depart from the Hilton at 9:30 am. The cost of the tour is $39.
Spouse Event II: Thanksgiving Point – Friday, July 22; 9:30 am – 4:30 pm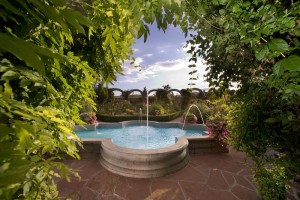 Register to visit Thanksgiving Point to enjoy the tranquil beauty of Ashton Gardens. The gardens span over 55 acres containing fifteen themed gardens. Revel in the cascading fountains of the Italian Gardens. Delight in a panoramic view of the gardens from the Vista Garden and feed the fish at Koi View Pier. Encounter the Secret Garden and have quiet reflection in the newest garden, Light of the World. Gardens can also be enjoyed from a golf cart or Segway which are available for rental.
A bus will depart from the Hilton at 9:30 am for Thanksgiving Point. The cost of this tour is $49.
Additional attractions at Thanksgiving Point include the Museum of Ancient Life and the Museum of Natural Curiosity, which can be visited for additional fees.
Register for JAM 2016 here and be sure to sign up for the Spouse Events!
Photos source: http://www.historicparkcityutah.com/, https://www.thanksgivingpoint.org/visit/ashtongardens