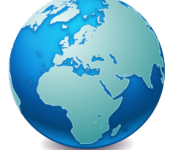 By Cassie Welch, ASAS Public Policy Committee Member
June 27, 2016 – Approximately 795 million people around the world are facing chronic hunger and malnutrition, according to the Food and Agriculture Organization of the United Nations. With a world population projected at 9.6 billion by 2050, our societal and scientific grand challenge is to provide sufficient food and nutrition for all. In response to the rapid rise of global food prices, economic challenges and underinvestment in food security in 2007, the U.S. began to offer assistance to developing countries in order to meet humanitarian needs and stimulate agricultural growth. Unfortunately, this was not a short-term problem and more was required to address long-term issues that were contributing to crises and chronic hunger.
A new initiative was created in 2009 by the Obama Administration, whereby the U.S. made a $3.5 billion dollar pledge to undertake food and nutrition security issues with a different approach. In 2010, this initiative became known as Feed the Future and has since made significant strides to reverse the decades-long decline in agricultural investment. By sharing U.S. agricultural expertise with smallholder farmers and women in developing countries, this program helps people break the cycle of poverty and improve their livelihoods by becoming more independent and prosperous. Additionally, the ability of agricultural sectors to generate opportunities for economic growth and trade builds resilience and sustainability not only for smallholder farmers and their families, but also for the communities and developing countries.
On March 24, 2016, the Global Food Security Act was introduced in the U.S. House of Representatives (H.R. 1567) by Reps. Christopher Smith (R-NJ) and Betty McCollum (D-MN) and in the U.S. Senate (S. 1252) by Sens. Robert Casey (D-PA) and Johnny Isakson (R-GA) on May 7. While there are some differences in the House and Senate bills, both address several important issues associated with global food and nutrition security and are alike in purpose. Currently, Feed the Future has no official statutory authorization and is funded by Congress through annual appropriations legislation, making the future of this program uncertain. The Global Food Security Act would secure authorization for Feed the Future and make it a permanent program, allowing for the continued support of food security priorities and the ability to build capacity for agricultural growth in developing countries. Moreover, this legislation also calls for the administration to facilitate a whole-of-government approach that will coordinate the efforts of 11 departments and agencies to address global food security and malnutrition, leverage unique partnerships with U.S. academic institutions, non-government organizations, faith-based groups and the private sector to obtain additional resources and expertise, and improve upon existing monitoring and evaluation practices to ensure the effective use of U.S. taxpayer dollars.
Both pieces of legislation, H.R. 1567 and S. 1252, have passed their respective chambers with strong bipartisan support, but the reconciliation of differences between these two bills is yet to be determined. In the end, this is an opportunity for Congress to act in the fight against global hunger, and the prospect of having this type of authorization in place to tackle food and nutrition security issues from a whole-of-government approach is worth celebrating.
Image from Wikimedia Commons, by Adrien Facélina