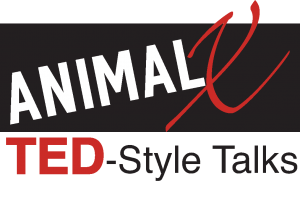 June 30, 2016 – Speakers and topics for the AnimalX TED-Style Talks at the 2016 Joint Annual Meeting have been announced. AnimalX takes place during the Opening Session on Tuesday, July 19. The 3-5 minute presentations replace a keynote speaker. You don't want to miss this!
The line up includes:
Dr. Shawn Archibeque, Associate Professor of Animal Sciences, Colorado State University
"Animal Science Comes From Many Roots — We Must Care for All of Them"
Many individuals involved in agriculture do not fit the historical demographic of animal sciences. Dr. Archibeque will discuss his own family's connection to agriculture, and how, within a span of three generations, a family of Latino field workers went from only finishing the second grade to discussing the need to embrace diversity and inclusion in the animal sciences.
Melissa Brewer, Director of Communications, Certified Angus Beef® brand
"Communicating Science in a Sound Bite Society"
In her communications role with the Certified Angus Beef® brand, Melissa brings the science of animal agriculture to consumers, transforming science facts into messages that resonate with consumers. Melissa will equip you with strategies for sharing challenging concepts in consumer-friendly sound bites, posts and Tweets.
Dr. Todd Armstrong, Senior Director, Global Market Access, Elanco Animal Health
"OneHealth: The Need for Alternatives to Protect the Health of Animals, and Ultimately People, Has Never Been Greater"
Today, approximately 20 percent of livestock around the world are lost to disease, a significant source of food and resource waste. We must approach this challenge using science-based actions, decisions, practices and technologies to continue gains in efficiency and productivity, cut food loss and waste, and minimize environmental and resource impacts.
Dr. Larry Reynolds, University Distinguished Professor of Animal Sciences, North Dakota State University
"Importance of Animals in Agricultural Sustainability and Food Security"
Dr. Reynolds is passionate about sharing the role of food-producing animals in food security and the scientific, socioeconomic, and health implications for humans. He is deeply involved in national and international efforts to highlight the importance of funding for livestock research and its critical role in food security and agricultural sustainability.
Dr. Garth Sasser, Professor Emeritus, University of Idaho and Founder, BioTracking Inc.
"From Molecule to Meadow"
Dr. Sasser's extensive research in the field of bovine reproductive physiology led to the discovery of pregnancy specific protein B's, which are aspartic acid proteases, and the development of the BioPRYN cattle pregnancy tests sold globally. He will share the story of the quest to better understand the physiological signals of the pregnant cow and the milestones that led to the development and worldwide use of assays for pregnancy-specific proteins in cattle, sheep, goats, and wildlife.