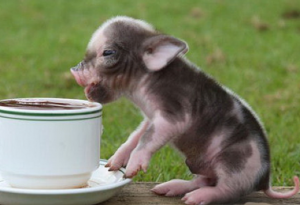 July 11, 2016 – Perk up! Coffee will be available at the 2016 Joint Annual Meeting (JAM) for American Society of Animal Science (ASAS) Foundation Coffee Club members. Simply bring your ASAS Coffee Club member mug and head over to ASAS booth (#401) at the Salt Lake Convention Center during the designated coffee hours and receive free coffee throughout the whole conference.
Not an ASAS Coffee Club member? Signing up is easy! Visit the ASAS website to sign up online. If you are not registered yet for JAM, this is also the perfect opportunity to become a Coffee Club member. Check off the box and pay the $40 coffee club fee to enjoy the perks of being Coffee Club member for JAM and other conferences throughout the year. If you only want to join Coffee Club for JAM 2016, the cost is $20 for professionals and $15 for students.
ASAS Coffee Club members are supporting the ASAS Foundation which sponsors various animal science symposiums, scholarships, and publications.
See below for the 2016 JAM Coffee Club schedule:
Wednesday, July 20 – 8:00 am to 5:00 pm
Thursday, July 21 – 8:00 am to 5:00 pm
Friday, July 22 – 8:00 am to 2:00 pm
Sign up for ASAS Coffee Club to support the ASAS Foundation and satisfy your caffeine cravings!
Register for JAM 2016 here.