By Jamie Hawley, ASAS Communications Intern
July 21, 2016 – Dr. George C. Fahey, Jr. is the recipient of the 2016 American Society of Animal Science (ASAS) Morrison Award, presented to him this week during the ASAS annual meeting in Salt Lake City, Utah.
Dr. Fahey is Professor Emeritus of Animal Sciences and Kraft Foods Endowed Professor Emeritus of Nutritional Sciences at the University of Illinois at Urbana-Champaign. An overarching theme of his research is gastrointestinal tract health and the role of macronutrients in the digestive physiology, microbial ecology, and health of the gut. Dr. Fahey's early contributions were in the area of ruminant nutrition where he studied plant cell wall biochemistry and its impact on forage utilization by cattle. Since the late 1980's, Dr. Fahey's species emphasis has been companion animals.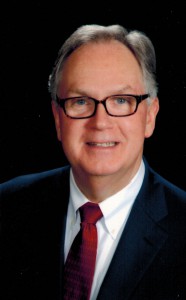 As a result of Dr. Fahey's research, new dietary formulations and feeding strategies have been implemented by health care professionals and pet food manufacturers for animals at various physiological states and for those experiencing health problems. His research is characterized by high standards with respect to concept development, originality of approach, creativity in experimental design, and objective interpretation of data.
The ASAS Morrison Award stimulates research excellence of direct importance to livestock production. Recognition is made to meritorious scientific contributions or discoveries in research in the field of animal science. The ASAS Morrison Award is sponsored by the F. B. Morrison Fund.
The ASAS is a professional organization that serves more than 6,000 students, animal scientists, and producers around the world.