By Jamie Hawley, ASAS Communications Intern
July 21, 2016 – Dr. Gretchen Myers Hill was named a recipient of the 2016 American Society of Animal Science (ASAS) Fellow Award: Teaching Category by the ASAS during its annual meeting this week in Salt Lake City, Utah.
Dr. Hill earned degrees from the University of Kentucky, Purdue University, and Michigan State University (MSU).  She was on the faculty at the University of Michigan and the University of Missouri before returning to MSU. She is known as "the professor who never gives up on students." At MSU, she introduced group learning, developed case studies, wrote on-line texts for students in animal science and writing, and utilized clicker technology.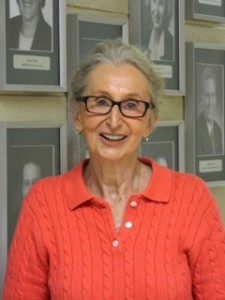 Under Dr. Hill's supervision, undergraduate students have conducted research studies and presented their findings in ASAS competition. She follows students' careers and stays in contact with them. Dr. Hill has served as advisor to the Block and Bridle Club, and departmental, college, and university curriculum committees.
Dr. Hill has received several teaching and research awards. In 2015 she was awarded the ASAS Gary L. Cromwell Award for Research in Minerals and the Gretchen Hill Appreciation Club was established in her honor.
The ASAS Fellow Award: Teaching Category recognizes individuals who have rendered very distinguished service to the animal industry and/or to the ASAS, maintained continuous membership in the Society for a minimum of twenty-five (25) years, and who are in good standing in the Society. The ASAS Fellow Award: Teaching Category is sponsored by the ASAS.
The ASAS is a professional organization that serves more than 6,000 students, animal scientists, and producers around the world.