By Jamie Hawley, ASAS Communications Intern
July 21, 2016 – Dr. Larry P. Reynolds was named a recipient of the 2016 American Society of Animal Science (ASAS) Fellow Award: Research Category by the ASAS during its annual meeting this week in Salt Lake City, Utah.
Dr. Reynolds' research career has focused on improving both fertility (i.e., the ability to conceive and to establish a pregnancy) and pregnancy outcomes (i.e., healthy offspring) in livestock. These problems have major scientific, socioeconomic, and health implications for humans as well.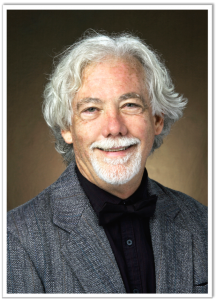 Along with numerous collaborators, Dr. Reynolds helped establish the importance of placental vascular growth and blood flow to placental function. They also developed methods to evaluate the rate of cell turnover in vivo. More recently, Dr. Reynolds and colleagues have shown that altered placental vascular development and function are mediators by which maternal stressors, such as malnutrition, environmental factors, and assisted reproductive technologies, 'program' pre- and postnatal well-being and productivity.
Through his research, scholarly, and mentoring efforts, and service to his profession, Dr. Reynolds has had a lasting impact on the field, and thus is a deserving recipient of the 2016 ASAS Fellow Award: Research Category.
The ASAS Fellow Award: Research Category recognizes persons who have rendered very distinguished service to the animal industry and/or to the ASAS, maintained continuous membership in the Society for a minimum of twenty-five (25) years, and who are in good standing in the Society. The ASAS Fellow Award: Research Category is sponsored by the ASAS.
The ASAS is a professional organization that serves more than 6,000 students, animal scientists, and producers around the world.