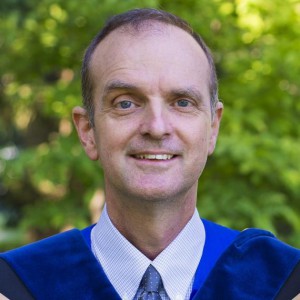 August 4, 2016 – After an eight year battle with melanoma, Dr. C. F. M. (Kees) de Lange, Professor at the University of Guelph, passed away in his home surrounded by his loving family on August 1, 2016. He was 55.
Dr. de Lange is remembered as a beloved husband and father as well as an innovative swine nutrition researcher, effective teacher, and respected consultant. He was an avid outdoorsman and enjoyed hours spent with his family and friends cycling, canoeing, hiking and camping in the Canadian outdoors and trips abroad.
Dr. de Lange received his B.S. and M.S. degrees in Animal Science from the Agricultural University in Wageningen, the Netherlands, and his Ph.D. in Swine Nutrition from the University of Alberta. Dr. de Lange was a professor in the Department of Animal and Poultry Science at the University of Guelph since 1994, and served as pork research coordinator from 2002 to 2009. Prior to his appointment at the University of Guelph, Dr. de Lange had a distinguished career in the Ontario feed industry and applied research at the Prairie Swine Centre in Saskatchewan.
Dr. de Lange's swine nutrition research was focused on feed ingredient evaluation systems, liquid feeding, means to increase the nutritional value of feed ingredients, the characterization of pig genotype and environmental effects on nutrient utilization in growing pigs, and mathematical modeling of financial and environmental impact of alternative management strategies for growing-finishing pigs. He had research collaborations with colleagues at the University of Guelph, Agriculture and AgriFood Canada, Murdoch University, Massey University, Michigan State University, Iowa State University, Texas Tech University and South Dakota State University.
Dr. de Lange served on the international steering committee for the meetings on digestive physiology of pigs as well as the committee for the 11th revised edition of the NRC (USA Academy of Sciences) publication 'Nutrient requirements of swine' (2009-2012). He also served as Research Program Director for Animal Production Systems under the research partnership program between the Ontario Ministry of Agriculture and the University of Guelph from 2009 to 2015.
Along with the over 150 peer reviewed papers and book chapters he published and presented, Dr. de Lange is remembered as a passionate teacher by many undergraduate and graduate students. He supervised more than 50 graduate students and post-doctoral fellows.
Dr. de Lange was the recipient of numerous academic accolades including the 2010 Canadian Society of Animal Science Excellence in Nutrition and Meat Quality award, the 2012 American Feed Industry Association Award in Non-ruminant Nutrition Research from the American Society of Animal Science, and the 2013 OAC Alumni Association Distinguished Extension Award.
Dr. de Lange is survived by his wife, Deirdre Conway; children, Samuel, Mark, Julia and Anna (Guelph, Ontario); and siblings Wim, Piet, Loek, Truus (The Netherlands) and Hans (Germany). Also mourning his loss are many relatives in Canada and Europe.
Friends are invited to the Gilbert MacIntyre & Son Funeral Home, Hart Chapel, 1099 Gordon Street, Guelph, for visitation on Thursday, August 4, 2016 from 6:00 to 9:00 pm. A funeral mass will be celebrated at Basilica of Our Lady Immaculate, 28 Norfolk Street, Guelph, on Friday August 5, 2016 at 11:00 am. A private family internment will take place at a later time.
Photo source: http://www.aps.uoguelph.ca/users/cdelange