By Jamie Hawley, ASAS Communications Intern
August 10, 2016 – Dr. Shawn S. Donkin was named the recipient of the 2016 American Society of Animal Science (ASAS) Animal Growth and Development Award by the ASAS during its annual meeting in Salt Lake City, Utah.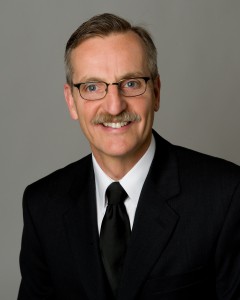 Dr. Donkin received a B.S. from McGill University (1982), M.S. in Dairy and Animal Science from The Pennsylvania State University (1987), and Ph.D. in Dairy Science from the University of Wisconsin-Madison (1992). He has been a member of the faculty of Purdue University since 1995. Dr. Donkin has developed an internationally-recognized research program that examines hepatic function to support food animal production, animal well-being, and human health. This research has expanded the knowledge base for the biology of nutrient metabolism in mammalian liver during health and disease.
Dr. Donkin's laboratory was among the first to describe the molecular events that control glucose metabolism in ruminants and the role of gene promoter responses to hormones and nutrients in this regard. Dr. Donkin's research program at Purdue University has been supported by the U.S. Department of Agriculture-Agriculture and Food Research Initiative, the National Institutes of Health, commodity groups, private industry, state programs, and private foundations.
The ASAS Animal Growth and Development Award stimulates research excellence in animal growth and development. The research upon which the award is based is original and published in the 10 years immediately preceding the award. The ASAS Animal Growth and Development Award is sponsored by DSM Nutritional Products, Inc.
The ASAS is a professional organization that serves more than 6,000 students, animal scientists, and producers around the world.