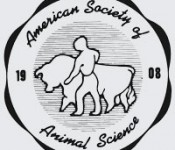 August 2016 – The American Society of Animal Science (ASAS) Board of Directors has approved the Australian Society of Animal Production (ASAP) as the first international section of ASAS. The decision comes on the heels of a recent ASAS membership vote, which allows the ASAS Board to extend membership to international sections.
Specifically, the ASAS membership voted in favor of changes to the ASAS Constitution and Bylaws that allow non-U.S. sections to join the ASAS membership. Final results were tabulated following in-person voting at the 2016 ASAS Annual Business Meeting, held in Salt Lake City on July 22, 2016.
The ASAS Board of Directors' decision is in keeping with a key objective of the current ASAS Strategic Plan, which seeks to expand and diversify the membership by actively recruiting members from outside the United States.
In 2016, ASAS achieved an all-time high membership of 6,000 members. This total membership includes 3,000 Professional Members. Approximately 30 percent of these professional members are from countries outside the United States. In contrast, international professional members made up 10% of the ASAS professional membership in 2006.
"During the past decade, ASAS has seen significant membership growth, both in number and diversity, as well as expanded geographic reach," said ASAS President Dr. Deb Hamernik. "The ASAS Board of Directors would like to ensure that we continue to provide services to the international members and encourage them to fully engage in the society."
Dr. Phil Hynd, ASAP President, said that joining with ASAS will facilitate greater opportunities and networking between the two groups. "ASAS is a world leader in production animal science, with a diverse, global membership base. Australia will be a huge benefactor in being able to tap into that offering," Hynd said.