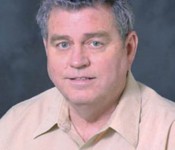 August 22, 2016 – Dr. Donald C. Mahan, an outstanding researcher, teacher, and renowned swine nutritionist, died at the age of 78 at his home, surrounded by his family. He is survived by his wife (Amy Jo), three daughters (Melanie, Jean, and Laurie), 10 grandchildren, and his brother (Gene).
Don was the son of Clarence and Irene Mahan and was born in East Chicago, Indiana. After living in Hessville for a few years, his family moved to a farm near Lowell where he graduated from high school in 1956. He then obtained his B.S. degree in Animal Science from Purdue University before working as a County Youth Agent in Sullivan, Indiana, where he met and married Amy Jo Osburn before returning to Purdue for graduate study. After completing his M.S. degree at Purdue and his Ph.D. in Animal Nutrition at the University of Illinois, he began his professional career as an Assistant Professor at The Ohio State University in 1969.
Dr. Mahan greatly impacted the swine and feed industries in diverse areas during his career. Although well known nationally and internationally for his Se and vitamin E research, he was also recognized for his research in other areas. His multi-parity sow research studies demonstrated the requirement for Ca and P, and that organic Se resulted in more and healthier pigs, less sow parturition problems, and greater milk Se for multiple parities. He identified the need for vitamin C, high quality dried whey, lactose, and chloride for the early weaned pig. His research was the basis for FDA's approval for both organic and inorganic Se. Body composition research studies with sows and growing-finishing pigs helped to establish the mineral needs of swine. These are just a few of the research areas in which Dr. Mahan helped nutritionists better understand the nutrition of pigs.
Dr. Mahan received several ASAS awards during his career, including the AFIA Nutrition Research Award, Gustav Bohstedt Award for Mineral Research, and an ASAS Fellow Award in Research. Most recently, he received the 2016 FASS-AFIA New Frontiers in Animal Nutrition Award given for his lifetime production of innovative research that significantly benefitted the livestock and feed industries. He mentored many graduate students at The Ohio State University, and authored or co-authored more than 175 refereed journal articles and over 400 other publications. He was an invited speaker at 213 conferences in several states and 50 countries.
Don was one of the organizers of the Midwest Swine Nutrition Conference and served on the planning committee for its entirety. He made presentations at this conference numerous times during the past 16 years. His last presentation was in 2014.
Don had a delightfully unique sense of humor which was enjoyed by all who knew him. He will be greatly missed by his many friends and colleagues in academia and the feed industry.
Dr. Mahan's obituary can be found in The Columbus Dispatch.