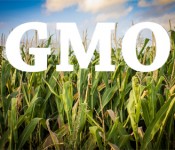 By Michael Azain, ASAS Public Policy Committee
August 29, 2016 – President Obama signed a Federal labeling law at the end of July nullifying the Vermont law that took effect on July 1 (See GMO food labeling set to take effect, Taking Stock D.C., April 26, 2016). The law directs the Secretary of Agriculture to establish a national mandatory bioengineered food disclosure system.
The legislation moved quickly through Congress. The bill was introduced in the Senate by Pat Roberts (R-Kan.) and Debbie Stabenow (D-Mich.) in June and replaced proposed voluntary labeling legislation that failed to pass the Senate in March. The current bill was approved by the Senate on July 7 and the House a week later.
Over 1,100 companies and organizations in the food industry expressed support for the legislation, as it eliminates the possibility of individual states having their own labeling requirements. This was a concern with the Vermont law. Specific language in the bill states that a GM food that has gone through the pre-market regulatory process cannot be labeled as being more or less safe than a non-GMO food. It also stipulates that food products from animals fed GMOs do not need to be labeled as GMO. The bill prohibits states from imposing their own restrictions in addition to what is covered under the federal legislation.
Under the new federal legislation, there are several ways a label can indicate that the food contains GM material, including displayed text, a scannable QR symbol, or link to a web site or phone number. Several groups, such as the U. S. Right To Know and Organic Consumers Association, have condemned the legislation, complaining that it does not do enough to inform consumers. Despite scientific review and confirmation of GMO safety (http://nas-sites.org/ge-crops/ ), recent surveys of consumers (http://abcnews.go.com/Technology/story?id=97567 ) continue to reveal misconceptions about the prevalence and safety of GMOs in the food supply.