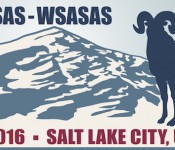 By Tameka Phillips, ASAS Public Policy Committee
August 29, 2016 – As animal scientists we put a lot of time and energy into our research, teaching, and business obligations. For many, we are considered the experts in the field of animal science. So, when it comes to informing the public, we as animal scientists want our imparted information to be understood. The Contemporary and Emerging Issues Symposium: Communicating Animal Sciences Effectively was an avenue to learn about effective science communication. Sponsored by Elanco Animal Health, the symposium was held last month during the ASAS-ADSA®-CSAS-WSASAS Joint Annual Meeting in Salt Lake City. It was co-chaired by incoming ASAS President Deb Hamernik, University of Nebraska-Lincoln, and incoming ASAS Director-At-Large Kristen Johnson, Washington State University.
Four invited speakers well-versed in science communication spoke to ASAS annual meeting participants, discussing a range of topics from statistically driven data to their own personal communication experiences.
William K. Halleman from Rutgers University spoke about "Public perceptions of animal-sourced genetically modified food products." He informed the audience that although GMOs have been part of the general public diet for many years, most polled Americans don't believe they have eaten GMO-sourced foods.
Dan Kahan from Yale Law School spoke about "What is the science of science communication for, and why should animal scientists care?" He spoke about the statistical data collected from the Cultural Cognition Project that studies how cultural values shape public risk perceptions and related policy beliefs.
Allyson Perry from The Center for Food Integrity spoke about "Cracking the code: Making complex information understandable." She encouraged a balanced conversation, and discussed ways to find common ground when speaking with people about scientific topics.
Daren Williams from the National Catttlemen's Beef Association spoke on "Communicating animal science effectively." He addressed how to communicate effectively when providing speaking points for media sound bites.
Due to the large participant presence at this symposium, the interest in communicating animal science effectively can only grow and create more dialogue in the future.