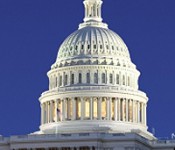 ASAS is now accepting applications for its 2017 Science Policy Summer Internship Program. Applications are due Friday, October 21, 2016.  
The main purpose of this internship is to provide experience for undergraduates or graduate students in legislative, regulatory, or administrative science policy activities in Washington, D.C. related to animal science or the production of animal-sourced foods.
At the date of application, students must be enrolled in an undergraduate or graduate program closely related to animal science (e.g., agricultural economics, agricultural business, food science/products, environment) in an accredited college or university in the United States.
Students will be awarded $3,500 (payable at the start of the internship). The term of the internship is 60-90 days during the academic summer session in 2017.
To apply, send one email message with the following items to Ms. Kim Schoonmaker, ASAS Scientific Communications Associate (kims@asas.org) by 5:00 p.m. (Pacific) on Friday, October 21, 2016. A complete application package must include the following items:
1. A one-page cover letter with a description of the applicant's background, interest in the internship, and career goals.
2. A one-page statement of the applicant's views on an issue relevant to animal agriculture. This will be used to evaluate the applicant's knowledge of current issues and their written communication skills.
3. A curriculum vita/resume/biosketch.
To see the full details of the internship and intern duties, click here.
The Science Policy Summer Interns are supported by the American Society of Animal Science Foundation through the Appreciation Clubs for Bob Zimbelman, Harold Hafs, Barb Glenn, Jack Britt, and Louis Boyd.