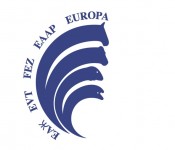 By Dr. Deb Hamernik, ASAS President
Sept. 8, 2016 – Dr. Tim Searchinger gave an invited presentation, "Livestock, land use, global change and food security" at the 67th Annual Meeting of the European Federation of Animal Science (EAAP) in Belfast, Ireland on August 29 – September 2, 2016. More than 1,500 people attended the EAAP annual meeting.
Searchinger and colleagues recently evaluated several models for estimating greenhouse gas emissions from agriculture, bioenergy (e.g., ethanol from corn or wheat), and changes in land use (Science 347:1420-1422).
If all of the world's harvested biomass were used for bioenergy, this would only provide 20% of the world's expected need for energy in 2050. Although efficiencies in the production of animal-sourced foods are usually driven by economics, Searchinger suggests that environmental factors must also be considered. The increasing global population and increased demand for animal-sourced foods are one of the main drivers of increased global greenhouse gas emissions. Improving the efficiency of livestock production around the world is vitally important to reducing global greenhouse gas emissions. Improved feed quality, changing the nutrient composition of diets, and better grazing practices will be especially important in meeting global targets for reducing greenhouse gas emissions.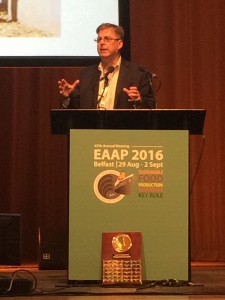 For example, in some countries (e.g., India and Africa) dairy production contributes about five times more greenhouse gas emissions per liter of milk compared to other countries such as the United States in which dairy production is more efficient. New tools are needed that evaluate the efficiency of livestock production at various levels—farm, region, nation, and planet. Searchinger recommended that countries that are not efficient at producing animal-sourced foods should limit their consumption of beef and mutton. He even suggested that the fate of the world depends on developing more efficient beef and sheep production systems that will also use natural resources more efficiently.
Who is responsible for improving the efficiency of livestock production? Searchinger argues that everyone has a role to play in improving livestock efficiency, including policy makers, consumers, manufacturers, processors, and producers. This is a tremendous challenge that animal scientists around the world must work together to find new solutions that can be implemented across environments and unique management systems. The ASAS and EAAP are already moving in this direction through partnerships and speaker exchanges to share information at annual meetings of each society.
Timothy D. Searchinger is Research Scholar, Woodrow Wilson School of Public and International Affairs, Princeton University.