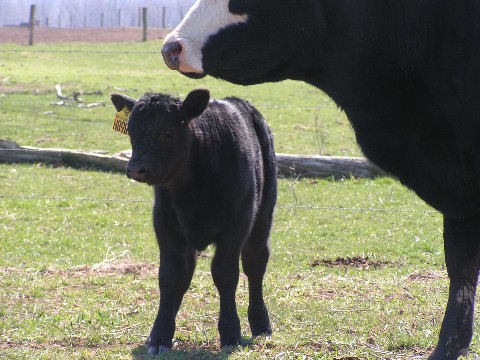 By Dr. Larry Reynolds, Taking Stock Contributor
The 6th Aspen/Snowmass Perinatal Biology Symposium was held August 27-30, 2016 at the Viceroy Hotel and Conference Center in Snowmass, CO.
The topic of the symposium recognized that 'Developmental Origins of Health and Disease,' or simply 'Developmental Programming,' is critical for life-long health and productivity. Developmental Programming is the concept that 'developmental insults' during fetal life or infancy 'program' development, such that organ structure or function, or both, are permanently altered. The topic also recognized that although the concept was originally developed using human epidemiological observations, primarily by the research team led by Dr. David Barker working at the University of Southampton, UK, researchers have subsequently confirmed Barker's observations, and at least some of the mechanisms involved, using animal models.
Major themes addressed by the twenty-nine invited speakers were:
Establishment and Continuation of Pregnancy,
Maternal conditions/alterations impacting lifelong disease, and
The modulation of fetal and offspring later life health trajectory.
The symposium also included a workshop on "Fetal and neonatal nutrient interventions to promote healthy growth and development," as well as a keynote address entitled "Sweet Blood: Biological Human Capital, Rapid Economic Growth and Diabetes," by Dr. Richard Steckel, Distinguished Professor of Economics, Anthropology and History at Ohio State University. Also on the program was the first DJP Barker Memorial Lecture, entitled "Placental programming of chronic diseases, cancer and lifespan," by Dr. Kent Thornburg, M. Lowell Edwards Chair, Professor of Medicine, Director of the Center for Developmental Health at the Knight Cardiovascular Institute, and Director of the Bob and Charlee Moore Institute for Nutrition & Wellness at Oregon Health & Science University in Portland. Thornburg was a long-time collaborator of Barker's.
The first Perinatal Biology Symposium was in 2000, and subsequently it was held in 2004, 2007, 2010, 2013, and 2016. Although the specific theme has been different for each meeting, the focus has remained on perinatal biology and its impact on offspring health and well-being. From its inception, the organizers have strived to bring together biomedical and agricultural scientists with a common interest in the perinatal period (that is, the period both before and after delivery of the offspring), as well as both well-established and junior investigators and trainees. "This year's symposium continued the tradition of promoting dialogue among scientists from diverse backgrounds but with a focus on how the pre- and postnatal periods are critical to both human and animal health and productivity," said Dr. Kimberly Vonnahme, a co-organizer of the symposium.
The Organizing Committee for this year's symposium consisted of:
Paul Rozance (chair), Department of Pediatrics, University of Colorado,
Tim Regnault, Department of Obstetrics and Gynaecology, Western University, Ontario, Canada
Kimberly Vonnahme, Department of Animal Sciences, North Dakota State University.
Sponsors of the symposium included the American Society of Animal Science Foundation, Bioscientifica, Brian Harris Travel, Cenzone, the Colorado Institute for Maternal and Fetal Health, Elanco, the International Society for Animal Genetics, the International Society for Developmental Origins of Health and Disease, the Journal of Endocrinology, the March of Dimes, and Mead Johnson Nutrition. Major funding was from the National Institute of Food and Agriculture and the National Institutes of Health.
Larry Reynolds
Scientific Communications Consultant
American Society of Animal Science