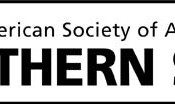 The Annual Meeting of the Southern Section, American Society of Animal Science will be held in Franklin, Tennessee on February 4-7, 2017, at the Franklin Marriott Cool Springs. Meeting registration and housing are available through the meeting site. Don't miss the Awards Banquet on Monday evening at The Factory at Franklin.
Early Registration Deadline
December 01, 2016
Housing Deadline
January 13, 2017
Southern Section Graduate Student Representative – Nominations Deadline is November 4, 2016
The Southern Section of the American Society of Animal Science encourages members of the southern region to nominate graduate students for this position. Self-nominations are also encouraged. Complete Call for Nominations and Submission details available here.
Award Nominations – Deadline is 11:59 PM CDT on November 4, 2016
Nominations for 2017 Southern Section Awards are now being accepted. There are numerous Southern Section members who deserve to be recognized for their contribution to the science of animal agriculture. Award nominations are to be submitted electronically here.
Visit the 2017 Southern Section Annual Meeting website often for updates.