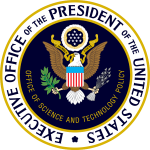 Used with permission from the October 19, 2016 Science Policy Report of the American Society of Agronomy
The White House announced new efforts to "expand and diversify" the agricultural workforce in the U.S., which is currently not keeping up with demand. The new push to focus on the agricultural workforce is a collaboration between the White House Office of Science and Technology Policy, the White House Rural Council, USDA and the National Science Foundation, each of which have committed to take a series of actions.
The USDA, for its part, has pledged to increase support for a program created in 1890 that ensures agricultural science scholarships at the country's 19 Historically Black Colleges and Universities. The announcement also includes commitments by NSF and more than 70 state, nonprofit and private sector businesses to help expand and diversify the agriculture workforce.