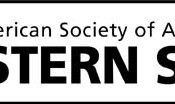 Members of the Western Section of the American Society of Animal Science (WSASAS): Please nominate your colleagues for a WSASAS award. The WSASAS will give $50 to the nominators of each award winner! So, if you nominate a colleague for an award and they win, you receive $50 to boost the celebration events or put in your pocket. The deadline for award nominations is April 14, 2017 at 11:59 PM CDT.
The WSASAS awards are:
Young Scientist
Extension
Distinguished Teacher
Distinguished Service
The WSASAS uses these prestigious awards to showcase the contributions and accomplishments of its outstanding members. Therefore, you, as a nominator, provide an important service to the WSASAS by nominating worthy colleagues. More importantly, you honor your fellow colleagues by taking time to demonstrate to others their valuable contribution to WSASAS and agriculture.
Unfortunately, the Awards Committee receives only a few nominations each year; sometimes just one nomination per award. Please realize that very generous donors sponsor each award and provide monetary gifts for the winners.
To submit your nominations, please go to: https://app.wizehive.com/apps/asaswesternsectionawards. For nomination requirements and guidelines, please go to: https://www.asas.org/membership-services/asas-sections/western-section/meetings.
Sincerely-
The Western Section Awards Committee