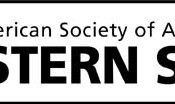 The Western Section ASAS will host its fifth annual Young Scholar Recognition Program (YSRP) in 2017. WSASAS will recognize 2 M.S. and 1 Ph.D. Young Scholars. Each recipient will receive a plaque, complimentary meeting registration to the 2017 ASAS Western Section Meeting, waived page charges for Proceedings and a $350.00 monetary award. These recipients will also provide an abstract and proceedings paper and give a 30-minute invited presentation about their graduate program.
The YSRP nominations can be submitted online until February 1, 2017. Information and guidelines for the YSRP are posted online.
Young Scholar Recognition Program nominations are due February 1, 2017 at 11:59 PM CDT.