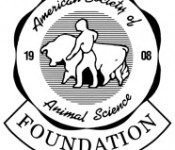 The Executive Committee (EC) of the Southern Section of the American Society of Animal Science (ASAS) is pleased to announce the establishment of a Southern Section Appreciation Club to honor Dr. Ronald D. Randel. The fund will be used to support and enhance the Physiology program at the annual Southern Section ASAS meetings. The EC initiated the fund to honor Dr. Randel's outstanding service to SSASAS, his dedication to graduate education, and his scientific contributions. The inaugural invited lecture will occur at the February 2017 SSASAS meeting in Tennessee.
Dr. Randel accepted an Associate Professorship at Texas A&M University and the Research and Extension Center at Overton, Texas in 1974. He advanced to the rank of Full Professor in 1978 and was named a Faculty Fellow and a Regents Fellow in 1999, a Senior Faculty Fellow in 2005, and an ASAS Fellow in 2007. Dr. Randel was designated an outstanding alumnus of both his B.S. (Washington State University) and Ph.D. (Purdue University) institutions. He received the ASAS Physiology & Endocrinology Award in 1996. He also was the recipient of the 2012 L.E. Casida Award for excellence in Graduate Education in Physiology and Endocrinology. Dr. Randel concluded a term as SSASAS President in 2007.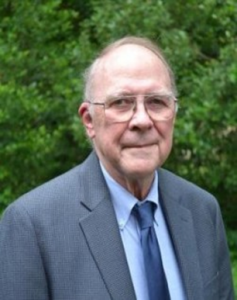 Dr. Randel's contributions to the field of animal physiology and endocrinology have globally benefited animal agriculture. Dedicating his research career to investigating the reproductive physiology of beef cattle, especially for tropically adapted breeds, Dr. Randel evaluated the role of nutrition on reproduction, elucidated the fundamental reproductive biology of Brahman cattle, developed strategies to reduce livestock production risks and resolved practical problems in beef cattle reproduction. He has served as major advisor to over 75 graduate students and 40 undergraduate interns. Dr. Randel is a world-renowned authority on beef cattle reproduction with over 1,000 publications (more than 200 journal articles). He has presented his work on six continents. His receipt of a Fulbright Senior Research Scholarship Award and numerous other awards and frequent invitations to speak are testimony to his impact. Dr. Randel is the quintessential scientist, researcher, and mentor. Moreover, he has been a staunch supporter of the SSASAS. Therefore, the SSASAS EC seeks your support to recognize Dr. Randel's significance to the Section by enhancing the impact of the Physiology Section at our annual meetings.
Visit the Ronald D. Randel Appreciation Club.
To donate to the Ronald D. Randel Appreciation Club click here. You also may send a donation by mail to the ASAS Foundation, PO Box 7410, Champaign, IL 61826-7410. If you prefer, please contact the ASAS office at 217-356-9050 and we will take your pledge and generate an invoice for your donation.
Learn more about all of the ASAS Foundation Appreciation Clubs.