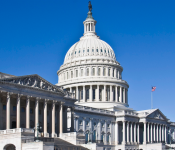 ASAS has a long history of an active Public Policy Program. It is ranked across the membership as one of our most valued services. The new ASAS strategic plan, to be released in 2017, will specifically call for ASAS to expand the program.
In any given year, the ASAS Public Policy committee:
Works with partners on an international, federal, and state level to help provide policy makers with high quality scientific information needed to make decisions.
Facilitates multiple internships on Capitol Hill.
Contributes and writes concept papers.
Uses Snack and Facts on Capitol Hill to raise awareness and educate members of Congress and their staff.
Works with agencies to determine scientific needs and to help our members apply and leverage for more federal research dollars.
And much more.
The ASAS Public Policy Program does a great deal on a limited budget. As we expand the program, we will need to generate new funds to help pay for enhanced efforts. We are asking membership that rate ASAS involvement in Public Policy to contribute to the effort. No donations are too big or too small! The dollars will be used to continue to increase and enhance our educational programs geared toward educating policy makers in the U.S. and internationally. All donations to ASAS are tax deductible.