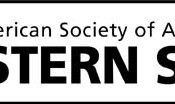 The 2017 Western Section meeting will be held June 20-23, 2017 in Fargo, North Dakota at the Fargo Dome. Nominations for the Young Scholar Recognition Program are now being accepted.
During the annual Young Scholar Recognition Program (YSRP) the Western Section ASAS will recognize 2 M.S. and 1 Ph.D. Young Scholars. The YSRP nominations deadline is 11:59 PM CDT on February 1, 2017.
Registration for the Western Section ASAS meeting is open, so take advantage of early discounts and register online today!
Housing will open soon. Check the meeting website often for updates.
Also be sure to submit nominations for the 2017 WSASAS awards. Please submit award nominations electronically on the Western Section Meeting web page. Nomination Deadline is 11:59 PM CDT on April 14, 2017. See the Western Section Award Guidelines.