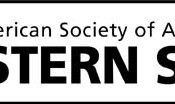 Western Section ASAS members: Please nominate your colleagues for a WSASAS award. Nominations also are being accepted for the WSASAS Young Scholar Recognition Program.
There are numerous Western Section members who deserve to be recognized for their contributions to the science of animal agriculture. Some have contributed for many years, whereas others are just beginning their careers. Please nominate your deserving colleagues. The award nominations are to be submitted electronically on the Western Meeting web page. Nomination Deadline is 11:59 PM CDT on April 14, 2017.
The Western Section ASAS will host its fifth annual Young Scholar Recognition Program (YSRP) in 2017. The YSRP will recognize 2 M.S. and 1 Ph.D. Young Scholars. The YSRP nominations deadline is 11:59 PM CDT on February 1, 2017.
Just a reminder, the 2017 Western Section meeting will be held June 20-23, 2017 in Fargo, North Dakota at the Fargo Dome.