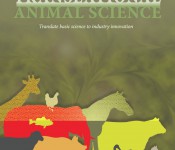 The January 1, 2017 inaugural issue of Translational Animal Science will feature nine articles. Six of the nine are already available in First Look. Here are the publication stats on the January 1 inaugural issue of TAS:
Submission to first decision: 37.5 days
Submission to First Look: 45 days
Submission to Publication: 3.6 months
Following publication of the first issue we are planning on applying to be accepted into the Directory of Open Access Journals (DOAJ). The DOAJ serves to help authors vet open access journals.
Submit a paper to Translational Animal Science.
Read more about the six First Look articles in this Taking Stock article.