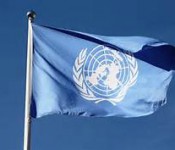 By Dr. Wendy Powers, ASAS Public Policy Committee
In October 2014, the United Nations Committee on World Food Security requested the High Level Panel of Experts on Food Security and Nutrition committee to prepare a report on sustainable agricultural development for food security and nutrition, including the role of livestock. The report, Proposed Draft Recommendations on Sustainable Agricultural Development for Food Security and Nutrition, Including the Role of Livestock, was released in July 2016 and discussed at a meeting in Rome in October, during which a set of recommendations were endorsed.
Endorsed recommendations specific to the livestock sector included:
Improve animal health and welfare
Recognize, protect, and support pastoral systems for livelihoods and sustainable resource management
Promote and support sustainable grazing systems
Promote and support mixed systems
The above recommendations, as well as the 7 other recommendations of the report that target agriculture, in general, center on the principles of improving resource efficiency, strengthening resilience and improving social equity and responsibility outcomes. While the target audience for the recommendations is government for the purpose of public policy development, they are relevant to all stakeholders with a role in achieving good food security and nutrition.
The International Livestock Research Institute (ILRI) was a key player in the report development and indicates that livestock was an important focus area of the report for the following reasons:
The livestock sector is a powerful engine for the development of the agriculture and food sector;
The livestock sector is a driver of major economic, social, and environmental changes in food systems, worldwide; and
The livestock sector is a uniquely powerful entry point for understanding the issues around sustainable agricultural development as a whole.
As animal scientists we recognize the role of livestock in food and nutrition goals; both the importance and the complexity of roles and contribution that livestock play. The report is intended to offer policy makers and stakeholders a framework to design and implement feasible options for sustainable agricultural development that capitalize on the promises livestock offer while minimizing threats.