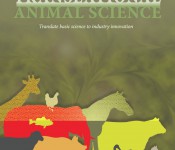 Translational Animal Science, the new ASAS journal, uses a hybrid review system in an attempt to have a rapid turn around and to embrace new and evolving peer review systems. Three new papers are up and ready for Open Review!
As papers are submitted, they will go out for traditional review and placed online for Open Review. They remain in Open Review for approximately 30 days. At the end of review, the authors receive a decision, as well as the closed and open peer reviews to revise for publication.
Add a review comment online!
We are also excited to announce there are 9 accepted papers available for viewing in First Look. These papers comprise the inaugural issue of TAS: