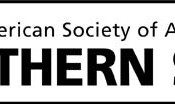 The 2017 ASAS Southern Section Meeting is almost here! The meeting begins this Saturday, Feb. 4, with Academic Quadrathlon events and a pre-conference summit on Delivery Systems for Protein and Energy Supplements. Hope to see you in Franklin, Tennessee!
Don't miss this great meeting or any of the events, including:
Pre-Conference: Industry and Academic Summit – Delivery Systems for Protein and Energy Supplements
Learn more about the Summit, taking place all day on Saturday, February 4, in this Taking Stock article. Sign up online.
Ronald D. Randel Lectureship
Lectures honoring Dr. Randel will be given at the start of each Physiology Session (Physiology I on Mon., Feb. 6 and Physiology II on Tues., Feb. 7) during the Southern Section Meeting. Learn more about this new lectureship in this Taking Stock article.
Kunkle Beef Symposium
The Bill E. Kunkle Interdisciplinary Beef Symposium: Advances In Protein Nutrition For Beef Cattle, will be held Mon., Feb. 6. Learn more about the symposium in this Taking Stock article.
Awards Banquet
The Awards Banquet will be held offsite at The Factory at Franklin on Monday, February 6. Join us for an evening of food, drinks and catching up with friends as we honor the accomplishments of our 2017 Southern Section Award Winners. Sign up while registering for the meeting or add the banquet to your existing registration online.
Graduate Student Events
Join us for the Graduate Student Meet and Greet (Sunday, February 5) and the Graduate Student Lunch and Learn (Tuesday, February 7).
Program
View the program.
Abstracts
View the abstracts for this meeting.
Mobile App
You can view the app online or download it directly to your phone.
If you have any questions, please contact the ASAS Business Office at asas@asas.org.
We look forward to seeing you in Franklin, Tenn., Feb. 4-7!