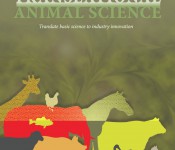 Have you seen what's been published lately in the new Translational Animal Science journal? See the Table of Contents for the inaugural issue: Vol. 1, Issue 1, February 2017.
Meet the TAS Editorial Board in this Taking Stock article.
Learn more about submitting articles to TAS here.
TAS uses both traditional and open review. Help review articles in Open Review.