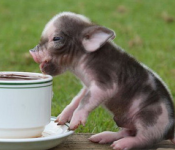 Join the ASAS Foundation Coffee Club and enjoy coffee at the Midwest 2017 Meeting! Not only will you get coffee—you will also be supporting ASAS member programs and student services.
Supporting animal science students and colleagues has its "perks!" Here's how it works:
Anyone can join! Members of the ASAS Foundation Coffee Club will receive one of our travel mugs. Use the travel mug at MW 2017 and get coffee refills in the "Recharge and Relaxation" Lounge, located across from Registration. You must be a coffee club member, with a mug, for coffee from this area.
Membership in the coffee club is open to all meeting attendees. Coffee will be available to all club members whenever the registration area is open.
To join, go to ASAS eCommerce. With a $25.00 donation, you will earn unlimited coffee during MW 2017.  Or you can pick the $50.00 club option for MW 2017 and Annual 2017.