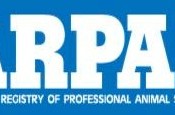 You can join ARPAS while attending the upcoming Midwest ADSA/ASAS meeting in Omaha. To join, visit the ARPAS booth (near registration), fill out an application, and sign up to take one of eleven species-specific exams available. If you are a graduate student, the ARPAS Foundation will reimburse your exam fee ($25) by paying your dues until completion of your graduate work.
Exams will be given in the convention center connected hotel, Hilton Omaha – Murray room on Tuesday, March 14, at 7:30 am and again at 5:00 pm. The exams generally take approximately 1 hour. Sample exam questions are available on the ARPAS website (www.ARPAS.org).
Stop by the ARPAS booth to sign up for a time to take an exam.