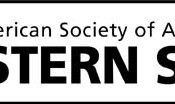 The deadline for submitting Western Section Proceedings is today, Thursday, March 16, 2017. Please note because Western Proceedings Submission has switched to Manuscript Central, we will accept either 2-column or 1-column formatting.
Please use your JAS login when submitting a paper.
Invited speakers submitting a proceedings paper and students submitting an abstract should stop before they reach the payment step, and email Brett Holte at bholte@sciencesocieties.org for a payment waiver.
Proceedings Instructional Documents
WSASAS Proceedings Instructions
Journal of Animal Science Instructions to Authors (revised 2016)
Sample WSASAS Proceedings Paper
Graduate Student Paper Competition Guidelines and Score Sheets
Undergraduate Poster Competition Guidelines and Score Sheets
Undergraduate Verification Form
Important Dates
Award Nomination Deadline
April 14, 2017
Housing Deadline:  May 20, 2017
Early Registration Deadline
June 12, 2017