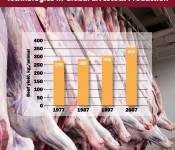 A recording of a presentation from a recent Snack & Fact briefing on performance-enhancing technologies in animal agriculture is now available.
ASAS representatives hosted the Snack & Fact briefing in Washington, D.C., on February 27. The briefing, entitled "Use of Performance-Enhancing Technologies in Global Livestock Production," included presentations by Dr. Mike Azain, University of Georgia and ASAS Public Policy Committee member, and Dr. Caird Rexroad, USDA-ARS National Program for Aquaculture.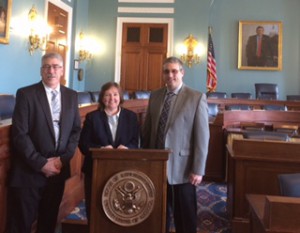 The recording includes audio and the PowerPoint presentation given by Dr. Azain (left) on Feb. 27.
Access the Snack & Fact recording.