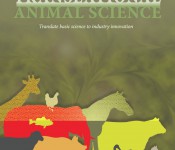 We are proud to announce that 3 months in, Translational Animal Science (TAS) is in great shape. We have decided to create quarterly issues. Therefore, at the close of the first quarter, TAS has 12 published articles, 6 new articles in Open Review, and 6 articles in First Look. Articles in the first issue have been authored by some of the most prestigious animal and dairy scientists in our society, including: Joel DeRouchey, Mike Tokach, Bob Goodband, Sarah Reed, Steve Zinn, Kristen Govoni, Rupert Bruckmaier, Cathy Ernst, Sung Woo Kim, Jeff Carroll, Nicole Burdick Sanchez, Anna Dilger, Dustin Boler and Dave Casper.
Articles are moving from submission to publication in under 6 weeks, with an average rejection rate of 30%. People are beginning to get the hang of Open Review with the number of quality comments increasing with each new batch of papers. To be amongst the first to review a paper visit: https://www.animalsciencepublications.org/publications/tas/open-review, submit an online review or a question and wait to see if the author responds.
Open review is designed to create a new networking platform between authors and readers, improving both the science and educational opportunities presented with each paper. TAS is the first animal science journal to use a hybrid between traditional and open review!
In addition to Open Review, all articles are Gold Open Access. With a publication fee of only $1300 for members, TAS is the least expensive Open Access animal science journal available.