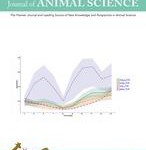 A summary of a recent Journal of Animal Science article about soy protein concentrate in weanling pig diets can be found on the Science Newsline website. The summary is entitled Soy Protein Concentrate Can Replace Animal Proteins in Weanling Pig Diets and includes quotes from University of Illinois animal sciences professor Hans H. Stein.
The research discussed in the Science Newsline article can be found in this JAS article: Nutritional value of soy protein concentrate ground to different particle sizes and fed to pigs.
Don't be shy! Email asas@asas.org and tell us where your recently published research has been highlighted. We want to know so we can share it with our Taking Stock readers!