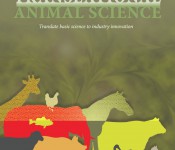 There are recent additions to the Open Review and First Look sections of Translational Animal Science. Here's one: "Comparative Study on the Relations Between Backfat Thickness in Late-Pregnant Gilts, Mammary Development and Piglet Growth." Add your comments online today!
Comment on articles in Open Review!
Get the First Look.
Read the Table of Contents of the latest issue.
TAS now accepting submissions: https://mc.manuscriptcentral.com/asas-tas.