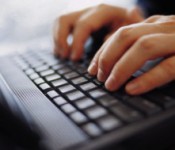 A recording of the Western Section ASAS (WSASAS) Teaching Webinar is now available online. Hear the audio and view the slides at your leisure!
During the webinar, guest speaker Loren Baranko, lecturer and internship coordinator in the Department of Animal Sciences at North Dakota State University, discussed:
Why internships are important.
Where NDSU students get internships.
How NDSU students get internships.
How NDSU Animal Sciences works with producers and businesses in the state.
The requirements for the internship program in the NDSU Department of Animal Sciences.
Thank you to the Western Section ASAS for inviting Loren to speak on the value of internships for undergraduate students and how these internships can affect students' career paths.