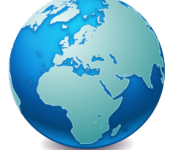 Join ASAS and the American Society for Nutrition (ASN) in July for a pre-conference symposium focused on "The Role of Animal Sourced Foods in Ensuring Food Security and National Security." The day-long symposium will be held Saturday, July 8, in Baltimore, Maryland, prior to the ASAS-CSAS Annual Meeting & Trade Show, which takes place July 8-12 at the Baltimore Convention Center.
The pre-conference is a ticketed event, so please make sure to add it to your meeting registration. Cost is $150 for professionals and $35 for students.
Conference co-chair, Dr. Teresa Davis, will kick off the symposium with a presentation on the Nutritional and social importance of animal sourced proteins.
Invited speakers will explore the relationships between food security, nutrition and health, and political stability from a global perspective. Some of the speakers include:
The symposium will close with a panel discussion moderated by Dr. Penny Riggs that is intended to generate action items for addressing aspects of food security and nutrition that are critical priorities for both ASAS and ASN.
Learn more about this symposium, as well as other symposia and oral sessions, in the draft program.
Register today for the ASAS-CSAS Annual Meeting & Trade Show, July 8-12, Baltimore, Maryland!

Image from Wikimedia Commons, by Adrien Facélina