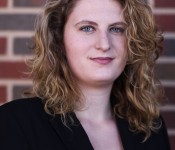 The American Society of Animal Science bids farewell to staff member Samantha Walker.
Samantha has held the position of Program Director since June 2015. During this time, she managed scientific program content for the four sectional meetings and the ASAS annual meeting. Please join ASAS in wishing Samantha all the best as she pursues new educational opportunities!
For scientific programming assistance, please contact asas@asas.org.