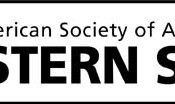 The 2017 Western Section meeting will be held June 20-23, in Fargo, North Dakota at the FargoDome. Proceedings for this meeting are now available online.
PROCEEDINGS
Proceedings are available online or you can purchase the Proceedings book when you register. The deadline for purchasing a book is Monday, June 5th at 11:59 PM CDT.
PROGRAM
View the final program online.
HOUSING
Book your housing today. The discounted rates have been extended while sleeping room availability remains.
REGISTRATION
Don't miss out on early discounts. Register online today! The early registration deadline is June 12, 2017.
GRADUATE STUDENT EVENTS
Register for the Graduate Student Mixer and the Lunch and Learn: Grant Writing for Success.  Register online or see the PDF registration form.
We look forward to seeing you in Fargo!