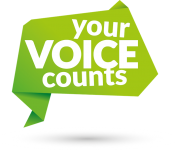 Tomorrow, June 9, 2017, is the deadline to submit comments on the proposed ASAS FY 2017 – FY 2022 Strategic Plan! 
This version of the strategic plan is the result of 2 Strategic Planning Committee retreats, a survey of the ASAS Board of Directors, ASAS Board review, input from over 30 external stakeholders (individuals and groups), countless member interviews, 10 focus groups, membership surveys, and sectional board input. ASAS prides itself in soliciting and using membership input to write and prioritize the future direction and goals for the Society.
Please send comments concerning the plan to stratplan@asas.org by June 9, 2017. This will give the committee time to adjust the plan if needed. The final plan will be presented to the membership at the 2017 ASAS Business Meeting with an electronic vote following the meeting.