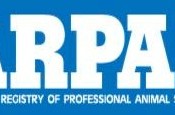 ARPAS is hosting a symposium on "Understanding Both Animal Needs and Consumer Demands in Animal Agriculture Transparency" at the 2017 ASAS-CSAS Annual Meeting & Trade Show on Monday, July 10.
The symposium will take place from 9:30 AM-12:30 PM in the Baltimore Convention Center. Session moderator is Dr. John K. Bernard, University of Georgia. Speakers and topics include:
Using the science of animal wellbeing to establish policy versus consumer perception
Creating auditor training and certifications to meet the expectations of livestock production stakeholders
Successes and opportunities from beef quality assurance training
The symposium concludes with a panel discussion. See more symposia scheduled for the Annual Meeting in the 
Draft Program
. See you in Baltimore, July 8-12, 2017!