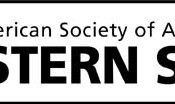 The 89th Annual Meeting of the Western Section ASAS convened yesterday in Fargo, North Dakota. The meeting kicked off with a full-day Beef Symposium entitled, "Are We Still Fulfilling the Land Grant Mission?"
A large portion of the symposium was devoted to the perspectives of ranchers from several states, as well as experiment station and USDA perspectives on the Land Grant Mission. Feel free to browse the list of speakers in the online program. A special thank you to the North Dakota Beef Commission for sponsoring the symposium, the break and the lunch!
Today's program (Wed., June 21) is packed with oral presentations by students competing in the Graduate Student Paper Competition. Watch for competition results in the coming days! The competition is sponsored by the Western Section. Abstracts of these presentations are available in the online proceedings (beginning with #010 through #039). In addition, 2017 proceedings papers can be found linked to the corresponding title in the Meeting App. The final proceedings will be published in full html on the Journal of Animal Science website.
You can find the Meeting App in two ways:
Search your device App Store for ASAS Meeting and click download
Visit https://event.crowdcompass.com/wsasas2017 on your mobile device
Also during the meeting this week, the North Dakota State University Department of Animal Sciences is hosting tours of its facilities. Tour stops include the Beef Cattle Research Complex and the Animal Nutrition and Physiology Center.