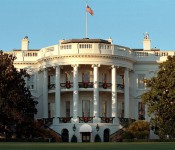 By Dr. Casey L. Bradley, ASAS Public Policy Committee
In the last few months, President Donald Trump has issued an Executive Order for Agriculture, and we have seen Sonny Purdue confirmed as Secretary of Agriculture.
President Trump's Executive Order confirmed his intentions of continued economic prosperity in America. Within the order, he created a Task Force with a minimum of 21 members and the ability of the President or Secretary of Agriculture to designate other members.
The main purpose of the Task Force is to identify legislative, regulatory, and policy changes to promote agriculture, economic development, job growth, infrastructure improvements, technological innovation, energy security, and quality of life in rural America. Ten areas of interest were highlighted:
Removal of barriers to economic prosperity and quality of life for rural Americans.
Adoption of innovation and technology to ensure long-term, sustainable rural development.
Strengthen and promote education within rural communities for agriculture education, science, technology, engineering, and mathematics.
Empower state, local, and tribal agencies to tailor programs to their needs.
Respect the uniqueness of rural businesses.
Require federal agencies to rely upon the best available science when reviewing and approving crop protection tools.
Ensure access to a reliable workforce.
Change the inheritance tax to allow for farms and businesses to stay within families.
Water rights.
Food Safety.
Export markets.
Energy security.
Address hurdles to access public lands for agriculture and other uses.
The Task Force is to report to the President within 180 days recommending the legislative, regulatory, or policy changes needed to meet the objectives of this order. It is also important to note that the previous Executive Order 13575 from June 9, 2011 was revoked.
The Executive Order suggests that the President will promote funding for agriculture education and research, while reducing associated government oversight and costs in rural America when possible. However, it will take a while for these changes to be seen within agriculture.