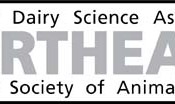 Northeast members: For the 2017-2018 election, the Northeast Section must fill the positions of Secretary-Treasurer and Graduate Director.
The nominees for Secretary-Treasurer are Dr. Tara Felix and Dr. Maria Hoffman.
The nominee for Graduate Director is Dominique Martin.
The deadline to vote in the election is July 7, 2017 at 11:59 p.m. CDT.